More than the large book collection of my dad and his encouragement, it was Norma Herz, children's librarian of the NYPL Stapleton Branch that turned me on to reading and books. Starting when I was little (4 or so) my mother would take me and my sister into Stapleton to go shopping and we'd spend several hours in the library.
Ms. Herz did so much to encourage me to read and fall in love with books. If she read a story aloud and I said I liked it she'd put two or three books she thought I'd like in my own hands. From then until I was 14 I took out hundreds of books and participated in programs at the library. There was the Military History of World War II by Trevor Dupuy and collections of myths and fairy tales. I played with my first VCR and video camera at Stapleton Library in 1979.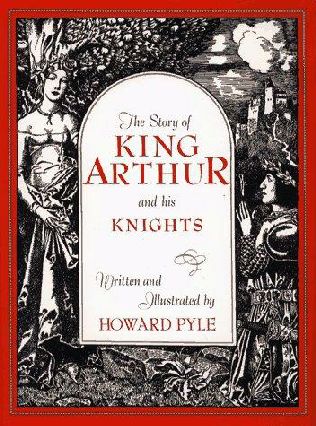 When I turned 14 and got my working papers I went to work at Stapleton as a page. That meant I shelved returned books, straightened the shelves, put covers on newly arrived books and ran the movie projector. I was in heaven. I discovered and read more books that I might never have picked up if I hadn't worked there. Stapleton actually had all the sixties run of Arkahm House's Lovecraft hardcovers with the crazy covers by
Lee Brown Coye
. And there were so many other things. It was book heaven.
Then in 1984 things changed. For several months the branch was shut down for renovations. It was going to be turned into a "commuter branch" geared towards people coming in quick after work. Tall wooden shelves would be replaced with spinning shelves and there'd be a shift in emphasis from a deep collection of new as well as older books to just newer ones and a few classics. It didn't bode well.
For most of the period of the remodeling I was sent to work in the St. George Branch. At the time it was the crown of Staten Island's library system as well as the main branch. The entire second floor was dedicated to children's books and the main floor to adult books and the reference section. Records and cassette tapes were kept in a smaller section on the top floor. It was a beautiful library with endless books surprises hidden on its shelves.
I first read the Finnish myths when I worked there and I listened to Lenny Bruce (hated him) and Bert Lahr in "Waiting for Godot" (like it). There were mysteries and histories and all sorts of thing in between.
Then I went back to Stapleton and it was shameful. There were several booksales and large chunks of the branch's collection were sold off at tables on the sidewalk. Whole shelves had been ripped out. Shelves with hundreds of books had been replaced with spinners with dozens. The heart of Stapleton Library's collection had be ripped out. When I stopped working there in August of 1984 to start college at Baruch I stopped going there.
Since then I've only been in Staten Island libraries a few times. St. George was destroyed soon after by the same wise folks who'd desecrated Stapleton. All the lending books were shoehorned into the second floor and the main floor was given over entirely to research. Again, thousands of books were replaced with hundreds. It was despicable. What little bit of a collection they maintained was thing and shallow. Most of the classics of history had been displaced by topical bestsellers and celebrity biographies.
I've only been in a few other libraries since the early nineties and it's mostly been abysmal. I've done some research in the NYPL and that's good but as a lending institution it's just sad.
So this past Wednesday I went into the Stapleton Library and almost cried. I was unable to stay beyond a few minutes. The outside's the same but the inside is dead.
As I walked up the steps of the library and between the two columns I was amazed at how familiar it all was. I was transported back twenty five years to when I went there four times a week. The green doors and smoothed brass handles seemed unchanged. I could see the place where my mother's group, "Friends of Stapleton Library" installed an old mailbox for book dropoffs (a failure due to the people tossing junk inside with the boooks). I felt like I was on the edge of reentering a n important part of my past.
Then I passed through the doors and abandoned hope. Where there had been eighteen shelves or so in the children's section there were five. All the sections had been gutted equally. They hadn't even been replaced with the DVD's and CD's that have displaced books in so much of today's cultural wasteland. There's just nothing but empty space and a few extra tables and chairs. Even the large painting of Andrew Carnegie, the provider of the funding for the creation of Stapleton and so many other NYPL facilities, is gone. In it's place is an undistinguished painting of little beauty and no significance to the very wall it occupies.
I love libraries and the idea of them. When I lived in Albany one of the first things I did was get a library card. I spent many hours in the
Albany Main Branch Library
and read dozens of books. It was the first place I came across Manly Wade Wellman's John Thunstone novels and Chirstopher Hill's "
The World Turned Upside Down
". It was great.
When I came back to Staten Island I found the St. George Library turning into the poor thing it is today and I stopped going to the library. In recent years I've gone back and last year I got a NYPL card for the first time in over a decade. I went to Staten Island's West Brighton Branch and Port Richmond Branch. Both were small, community libraries and neither was that good. Housed in beautiful early 20th Century buildings with columns and beautiful interior woodwork they were empty things with only the barest of book collections.
So I'm saddened that Staten Island's libraries aren't about books. They're about bestsellers and multimedia. Since they don't concentrate on either exclusively the result is junk for both. So I buy books for a buck through dealers on Amazon and I abandon the place that served me and millions of New Yorkers so magnificently over the past century. Welcome to the new millennium.